You're roaring through the rolling hills of Carroll County, farmland and forests spread out ahead of you in the bright October sunlight. The trees are spectacular shades of orange, yellow and red now, and the temperature is perfect for a long ride. But you remember this spring, when you roared past trees that were just starting to bud and the black soil of newly seeded fields, and the summer, when there was green everywhere in the countryside and red white and blue everywhere in the towns. You escaped from the city to come here for festivals, poker runs, group rides, car shows...there always seems to be a good reason to ride over to Carroll County. But then, you never need a reason to ride. The good stuff in between is icing on the cake. Now winter is coming and you're capping off a great season. You're headed toward a great meal, cold beer and live music. You might stay there all night, or you might head out in time to finish the day around a fire, laughing with old friends. You'll decide when you get there. It's all about freedom, and all the choices are good. You twist the throttle a bit further, grin, and lean into a gentle turn.
Why Carroll County?
Here are just a few reasons bikers should choose Carroll County: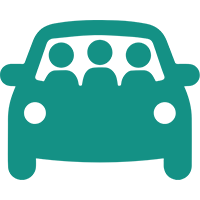 Close to You
Carroll County is within a two-and-a-half hour drive of Chicago, most of Illinois and all of Southern Wisconsin and Eastern Iowa.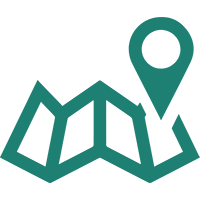 Places to Go
Take the winding backroads through rich farmland, forests, and hills, and stop for great food and shopping in welcoming towns along the way.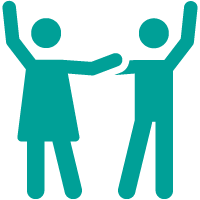 A Reason to Ride For Every Weekend
From small town festivals to gorgeous scenery to car shows to great shopping, there's never a week during bike season that won't offer you something to enjoy.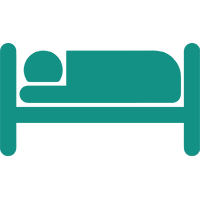 Great Lodging
Lodging options from rustic cabins to resorts mean you get more than a place to sleep; where you stay becomes part of the fun!
Bike Shops
In Carroll County
Eastland Motor Sports
This friendly shop offers motorcycle repair by highly qualified technicians, and carries parts, and accessories. They also carry motorsports vehicles such as ATV's, UTV's and snowmobiles.
Poopy's
Poopy's is famous for great food and entertainment, but they began as a parts shop and still sell a range of motorcycle parts and accessories.
Food & Entertainment
You'll find a warm welcome anywhere you go in Carroll County, so there are too many places to go for us to list here! If you want a full list, visit our restaurant and entertainment pages. We do want to highlight two great Carroll County businesses that cater to bikers:
The Iron Horse Social Club
This unique establishment caters to bikers and others who enjoy motorcycles, good food, and cold drinks. Along with the bar and grill, a vintage racing and motorcycle museum is onsite, plus a tattoo parlor and a wedding chapel. Live bands and other events. Open during the summer only.
Address

314 Main Street, Savanna, Illinois 61074

Phone

815-273-2600
Poopy's
One of Illinois' biggest biker destinations! Complete with a merchandise store, tattoo parlor and full service pub with amazing food. Outdoor seating with a stage featuring live music every weekend from Memorial Day to Labor Day. Special weekends include: Club Night, Fight Night, Bike Night and Cruise Nights. Camping and showers are also available. Merchandise includes a wide variety of "Poopy" themed T-shirts, jackets, bandanas and more. This is definitely a stop not to be missed.
Address

1030 Viaduct Road Savanna, Illinois 61074

Phone

815-273-2363
Ready to Ride?
Our beautiful region is yours to explore, and it's right in your backyard, so why wait? Click below to choose lodging or plan your whole trip. We can't wait to see you.