You feel the spray on your face as the boat zips down the river, but after awhile you throttle back and she glides to a stop. You watch the waves as they travel out from the hull, growing smaller and smaller. The sun brightly reflects off the ripples, shining off the water like stars at night. You ponder what to do with the rest of your time on the water today. There's always fishing or tubing, and it's a beautiful day to do either. Or perhaps riding the river with the throttle open is all the adventure you need. But deciding what to do is the toughest thing you'll have to do today, because boating is just the thing to ease your mind.
In Carroll County, we're all wet! We border the Mississippi, and our many lakes and streams are a lovely place to use your boat, canoe, or kayak.
Why Carroll County?
Here are just a few reasons boaters should choose to visit Carroll County for a day, a weekend, or even a whole week: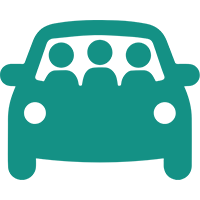 Close to You
Carroll County is within a two-and-a-half hour drive of Chicago, most of Illinois and all of Southern Wisconsin and Eastern Iowa.
Spectacular Waters
In addition to the Mississippi, our region features lakes, streams and river valleys. Every body of water is surrounded by stunning beauty.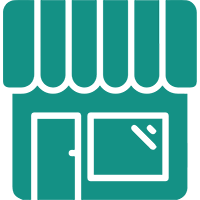 Fun Ashore
When you're not on the water, stop for great food and shopping in welcoming towns. Entertainment ranges from hiking to laser tag to amazing theater.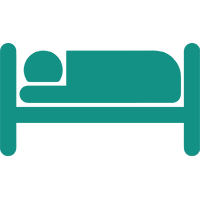 Great Lodging
Lodging options from rustic cabins to resorts mean you get more than a place to sleep; where you stay becomes part of the fun!
Fin & Feather Campground
Located right by the Mississippi and the Big Slough Recreational Area. Beautiful scenery and camping, too. Open 7 days a week from May 1 to the end of duck season.
cSavanna Kayak & Watercraft Rental
Kayaks, Stand-up Paddle Boards, and Canoe Rentals. Experience one of our fun "drop-in" trips, where we transport you to and from the starting and ending point of a kayak adventure. Lodging and bus rentals (with chauffeur) also available!
Phone Number: 815-905-1227
cSavanna Kayak & Watercraft Rental Facebook Page
Boat Dealers
These Carroll County boat dealers offer new and used boats, repair, and full lines of accessories.
Miller Sports

M&M Marine
Perdue Marine
Great Places to Boat or Paddle
While we can't list every place to enjoy by kayak or canoe, this selection of boat launches, lakes, etc. will give you plenty of waterborne adventure!
Big Slough Recreational Area
A two lane boat launch gives access to the Mississippi and a backwater pool; canoe access, bank fishing, picnic sites, nearby campground.
Frog Pond
A small but fun recreational area near Savanna that's perfect for canoeing and kayaking. Includes a wheelchair accessible fishing platform and great birding, fishing, and picnicking.
Ingersoll Wetlands Learning Center
This 50,000 acre refuge has boat launches and is great for peaceful boating and canoeing/kayaking. Ashore you'll offers places to bike, picnic, and a gift shop.
Miller's Hollow Piers
Not only is it located near the Mississippi River, but this spot is on the edge of Buffalo Lake and Mississippi Palisades State-Park, a great place to have a rest on land.
Marquette Park
This seven acre park is located on the Mississippi River with boat launches, places to picnic and bike, restrooms, and parking.
Mississippi Palisades State Park
Get the best of both worlds in this 2,400 acre park, with high bluff river views above and boat launches below. Plenty to do ashore, too: Biking, birding, camping, fishing, hiking, and cross-country skiing.
Savanna Marina
Enjoy the perks of this marina, such as dry docking, overnight boat tie-ups, annual campsites, winter storage, concessions, showers, restrooms, bait, and much more.
U.S. Army Corps of Engineers Thomson Causeway Recreation Area
64 acre refuge. Boat launches lead into a 3 mile wide channel, the Potters Marsh wetlands is navigable and great for fishing and duck hunting. Ashore you'll find great birding, camping, and hiking.
Ready for the Time of Your Life?
Our beautiful region is yours to explore, and it's right in your backyard, so why wait? Click below to choose lodging or plan your whole trip. We can't wait to see you.