"Get away from the city and relax," they said. Sure, you thought, huffing and puffing up hiking trails and sleeping on hard ground sounds like the perfect vacation. It's not that you don't like the clean air or that you don't have a positive attitude. It's just that you like having your city amenities, and your idea of "roughing it" is sleeping on the couch. But now the masseuse is working on your shoulder muscles and finding knots you never knew you had...and you can feel the stress flowing out of you. After a facial and a mani-pedi, you're going to be walking on air. Your weekend has already included comfy lodging, great food, and scenic vistas. But now you feel amazing, and you're ready for more. Maybe some light shopping…
Why Carroll County?
Here are just a few reasons to choose Carroll County when you want total (and we mean total) relaxation: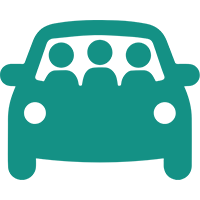 Close to You
Carroll County is within a two-and-a-half hour drive of Chicago, most of Illinois and all of Southern Wisconsin and Eastern Iowa.
Feel Amazing
With therapeutic massage, manicures, pedicures, tanning, day spas, facials, hair-styling, waxing, skin care, and more, you can choose just the pampering that makes you feel marvelous.
1,000 Ways to Unwind
Relax in a cozy cabin, or by a roaring twilight fire, or on a walk through quiet woods. Here, there are so many ways to unwind.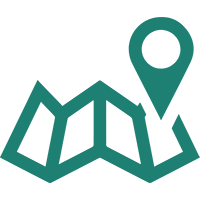 Places To Go
Take winding backroads through rich farmland, forests, and hills, and stop for great food and shopping in welcoming towns along the way.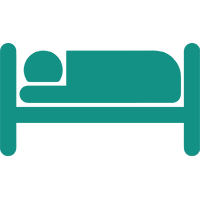 Great Lodging
Lodging options from rustic cabins to resorts mean you get more than a place to sleep; where you stay becomes part of the fun!
Places That Make You Feel Marvelous
Ahhhhh...each of these local businesses will help you look and feel amazing!
B-Fit Community Fitness Center
Address:

855 S Mill St, Mt Carroll, IL

Phone:

(815) 499-4965
B-Fit is a small privately owned Community Fitness Center located in the Land of Oz complex located at the western edge of Mt Carroll. Our facility is fully equipped with the latest in exercise equipment and in addition we offer fitness assessment & consultation, exercise development program and personal training services. Call to schedule an orientation or to tour the facility. Open 24 hours a day to members with key tag access. B-Fit Community Fitness Center Website
Broad Street Beautique
Address:

104 N. Broad Street, Lanark, IL 61046

Phone:

815-297-2627
We are a delightfully different Day Spa/ Boutique offering a range of affordable services and unique women's clothing & accessories!
Broad Street Beautique Website
Elite Design Team
Address:

401 W Meadows Drive, Freeport, IL

Phone:

815-232-3669
Our team is full of extremely talented professionals who work their hardest to meet your needs and make you feel and look your best.
Elite Design Team Website
New Attitudes
Address:

209 S Chestnut St

Phone:

(815) 864-2148
Licensed Massage Therapist
Salon 414
Address:

414 Main Ave Milledgeville, Il

Phone:

(815) 590-7866
Ready for Total Relaxation?
Our beautiful region is yours to explore, and it's right in your backyard, so why wait? Click below to choose lodging or plan your whole trip. We can't wait to see you.