You lay your towel on the back of your chosen chair, and you put the rest of your things beside it. Though the sun is shining brightly, you remove your sunglasses, preparing to go into the water. Being one of the only people at the pool today holds quite the advantage: you practically get the pool to yourself. As you stand at the edge of the stairs that lead into the shallow end, you test the temperature of the water with one of your feet. It's warm and inviting. You walk in until the water comes to your thighs. Taking a deep breath, you dive in and swim to the deep end. Once you reach it, you grab the edge of the pool and wade in the water. You smile to yourself, as you push off the edge and begin another lap.
Why Carroll County?
Here are just a few reasons bikers should choose to visit Carroll County for a day, a weekend, or even a whole week: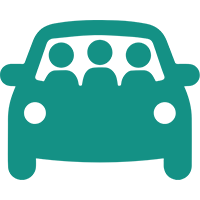 Close to You
Carroll County is within a two-and-a-half hour drive of Chicago, most of Illinois and all of Southern Wisconsin and Eastern Iowa.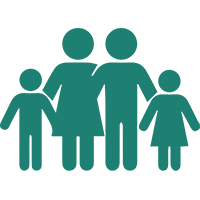 Family Fun
From laser tag and haunted houses to kayaking and mini-golf, we have all types of entertaining things for you and your family to do.
History and Heritage
Go back in time and visit a blacksmith shop, see furniture from the 1800s, or even watch a working railroad model of Savanna from the Civil War era.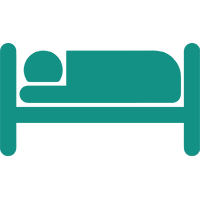 Great Lodging
Lodging options from rustic cabins to resorts mean you get more than a place to sleep; where you stay becomes part of the fun!
Great Places to Swim
Cannonball! In addition to the many lakes, streams and swimming holes that dot our county, we have the following public pool options. Swim laps, float or just relax and let the stress flow out.
Ready for the Time of Your Life?
Our beautiful region is yours to explore, and it's right in your backyard, so why wait? Click below to choose lodging or plan your whole trip. We can't wait to see you.