Established as a county in in 1839 (but settled well before that), Carroll County has been a crossroads of history. Experience everything from antique rail to the lore of the mighty Mississippi through our historical attractions.
Why Carroll County?
Here are just a few reasons bikers should choose to visit Carroll County for a day, a weekend, or even a whole week: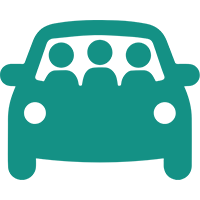 Close to You
Carroll County is within a two-and-a-half hour drive of Chicago, most of Illinois and all of Southern Wisconsin and Eastern Iowa.
History and Heritage
Go back in time and visit a blacksmith shop, see furniture from the 1800s, or even watch a working railroad model of Savanna from the Civil War era.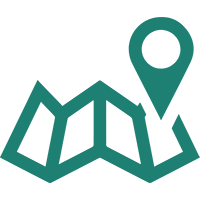 Places to Go
Take the winding backroads through rich farmland, forests, and hills, and stop for great food and shopping in welcoming towns along the way. Visit vast, beautiful parklands with endless miles of dedicated trails, filled with wildlife.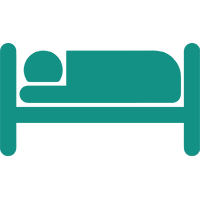 Great Lodging
Lodging options from rustic cabins to resorts mean you get more than a place to sleep; where you stay becomes part of the fun!
Great Places to Go
Whether you're a railfan, enjoy military history or just want to experience a simpler time, there's so much to see!
County Courthouse
Our courthouse at 301 North Main Street in Mount Carroll dates from 1843, and is featured on the National Register of Historic places. Be sure and see the unmatched Civil War monument on the courthouse grounds. Designed by Lorado Taft, the monument was dedicated in 1891 to commemorate the 1284 Carroll County men who lost their lives in the Civil War. Directions to The County Courthouse
Downtown Mount Carroll, National Register Historic District
On the brick streets of this special historic district, you'll find classic architecture and more than 30 different historic sites.
Monument Park
This small area off Main Street in Savanna was established to commemorate early settlement in the area, and hosts the monument honoring the Aaron Pierce family, the first settlers of Savanna. Monument Park Website
Oakville Complex
Found on Timberlake Road in Mount Carroll, this historical complex includes an 1888 schoolhouse, two log cabins, a blacksmith shop, and a granary. Open by appointment, call 815-244-3474. Directions to Oakville Complex
Savanna Museum and Cultural Center
A local museum featuring authentic Civil War uniforms, memorabilia related to famous big-band musician (and native son) Wayne King memorabilia, and an active railroad model of early Savanna. Call Ann at 815-275-1958 for more information, to check hours, and/or to schedule a visit. Savanna Museum and Cultural Center Facebook Page
Savanna Train Car Museum
Perfect for railfans! Open May through October, Sunday 10:00am – 3:00pm, Thursday 12:00pm – 4:00pm, Friday and Saturday 11:00am – 4:00pm. Directions to Savanna Train Car Museum
Thomson Depot Museum
Built in the late 1800's, this authentic train depot is filled with exhibits, including period photographs, newspapers, land grants, railroad memorabilia, furniture & clothing. Directions to Thomson Depot Museum
Ready for the Time of Your Life?
Our beautiful region is yours to explore, and it's right in your backyard, so why wait? Click below to choose lodging or plan your whole trip. We can't wait to see you.