You feel the sweat on your brow from exertion, but you push on. As the trees get thicker, the trail gets steeper. You feel your calves tighten. Feeling tired and sore, you stop alongside the trail and take a drink of water. Another hiker passes you, and he smiles at you as he does so. You take a moment to admire the beautiful scenery around you. Flowers and birds are in every direction. Taking a deep breath, you continue on your hike. You push yourself harder because you long to see the top of the hill, to look down and see everything.
Why Carroll County?
Here are just a few reasons golfers should choose Carroll County: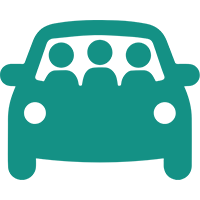 Close to You
Carroll County is within a two-and-a-half hour drive of Chicago, most of Illinois and all of Southern Wisconsin and Eastern Iowa.
Spectacular Nature
You'll have access to thousands of acres of beautiful parklands and endless miles of dedicated trails.
Fun Off the Trail
When you're not hiking, stop for great food and shopping in welcoming towns. Options range from farm tours to golfing to laser tag to amazing theater.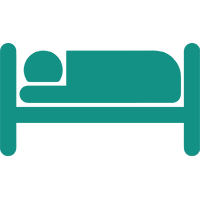 Great Lodging
Lodging options from rustic cabins to resorts mean you get more than a place to sleep; where you stay becomes part of the fun!
Great Places to Hike
Look at that! We have many fantastic locations to hike or even take a much needed rest. Carroll County offers a wide variety of places to begin your hiking adventure, such as:
Ready for the Hike of Your Life?
Our beautiful region is yours to explore, and it's right in your backyard, so why wait? Click below to choose lodging or plan your whole trip. We can't wait to see you.