These are Some Great Outdoors.
Tens of thousands of acres of preserved land. Rolling hills. Bluffs with stunning river views. Quiet, sun-dappled woods. All this is yours, and endless miles of trails and waterways will let you experience it all.
Why Carroll County?
Here are just a few reasons to choose Carroll County for a day, a weekend, or even a whole week of family fun: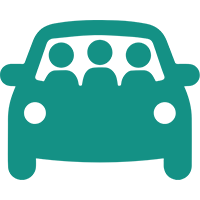 Close to You
Carroll County is within a two-and-a-half hour drive of Chicago, most of Illinois and all of Southern Wisconsin and Eastern Iowa.
Spectacular Nature
You'll have access to thousands of acres of beautiful parklands and endless miles of dedicated trails, filled with birds and other wildlife.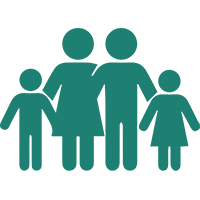 Family Fun
From laser tag and theater to kayaking and mini-golf, we have all types of entertaining things for you and your family to do.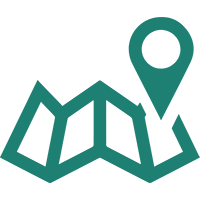 Places to Go
Take the winding backroads through rich farmland, forests, and hills, and stop for great food and shopping in welcoming towns along the way. Visit vast, beautiful parklands with endless miles of dedicated trails, filled with wildlife.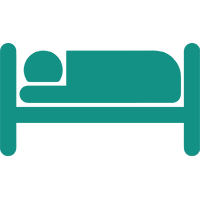 Great Lodging
Lodging options from rustic cabins to resorts mean you get more than a place to sleep; where you stay becomes part of the fun!
Experience Nature's Splendor in These Parklands
Hiking? Biking? Canoeing? Hunting or fishing? No matter how you enjoy the outdoors, these sites will relax and amaze you.
Big Slough Recreational Area
A two lane boat launch gives access to the Mississippi and a backwater pool; canoe access, bank fishing, picnic sites, nearby campground. Big Sough Recreational Area Website
Frances Wood Shimer Memorial Arboretum
Home to hundreds of trees and shrubs including about 60 varieties of trees. Some are rare, including three old-growth American chestnut trees, one of which is on the Illinois Department of Conservation's "Big Tree" register as the largest American chestnut tree in Illinois. Location of Frances Wood Shimer Memorial Arboretum
Frog Pond
Not only is this a great fishing pond, but it is easily accessible (immediately off Route 84, south of Savanna) features a wheelchair accessible fishing platform, and is close to Plum River. Frog Pond Website
Great River Trail
As Carroll County's longest trail, it expands 62 miles from Savanna to the Quad Cities, and it has beautiful scenery in every mile. Great River State Trail Website
Lost Mound Unit
A 7,000 acre nature preserve on the Mississippi offering sand prairie remnants, forests, wetlands, old military buildings, Indian burial mounds, scenic river overlooks and the largest sand dune in Illinois. Lost Mound Unit Website
Marquette Park
This seven acre park is located on the Mississippi River with boat launches, places to fish, picnic and bike, restrooms, and parking. Marquette Park Website
Monument Park
This small area off Main Street in Savanna was established to commemorate early settlement in the area, and hosts the monument honoring the Aaron Pierce family, the first settlers of Savanna. Directions to Monument Park
Mississippi Palisades State Park
2,400 acres on steep bluffs overlooking the Mississippi, with birding, camping, canoeing, fishing, hiking, scenic overlooks, and cross-country skiing. Mississippi Palisades State Park Website
Old Mill Park
It features multiple walking trails, restroom buildings, tennis & basketball courts, a playground, and concessions. Old Mill Park Website
Point Rock Park
Twenty-five-acre city park on the banks of the Waukarusa River. Fishing, Biking, disc golf course, hiking; parking, and restrooms available. One of the hiking trails goes to the Oak Hill Cemetery. The Cemetery contains graves dating back to the Revolutionary War. Directions to Point Rock Park
Spring Lake
An 8.7 mile trail rings this park and the lake it takes its name from. Scenic overlooks on the trail overlook the Mississippi and Spring Lake. Great spot for birding, fishing, hiking, and picnicking. Spring Lake Website
U.S. Army Corps of Engineers Thomson Causeway Recreation Area
This 64 acre preserve on the Great River Trail overlooks a 3-mile wide Mississippi channel and the Potters Marsh wetlands. Great birding, camping, canoeing, fishing, and hiking; boat launches available.
Ready for the Time of Your Life?
Our beautiful region is yours to explore, and it's right in your backyard, so why wait? Click below to choose lodging or plan your whole trip. We can't wait to see you.