You wait silently hidden in the thick of the trees. You've been in the stand since before dawn, looking out at the woods and tall grass. The sunrise is just beginning to peek over the horizon, its rays glistening on the morning dew. You're warm, but you can see your breath, each exhalation drifting away from your mouth as smoke drifts from a smoldering fire. You hear rustling, and quietly ready your gun. A buck cautiously walks out into view, just 30 yards away, where the trees meet the meadow. He sniffs the air warily, but you're downwind. Slowly you move your gun into position and line up your sight picture. The stag's ears twitch, then he begins to nibble at some leaves. You breathe in, hold, and squeeze the trigger...
Why Carroll County?
The best place to go fishing on the Mississippi River, see a play at the theatre, and discover treasures in an antique shop? Carroll County, of course! Here are just a few reasons why you should choose to visit Carroll County for a day, a weekend, or even a whole week: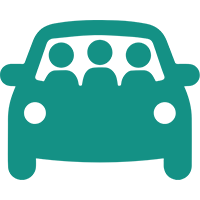 Close to You
Carroll County is within a two-and-a-half hour drive of Chicago, most of Illinois and all of Southern Wisconsin and Eastern Iowa.
Spectacular Hunting Grounds
You'll have access to thousands of acres of preserves and parklands with abundant wildlife.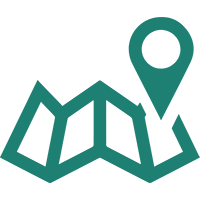 Places to Go
When you're not on the hunt, take the winding backroads through rich farmland, forests, and hills, and stop for great food and shopping in welcoming towns along the way.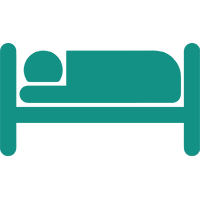 Great Lodging
Lodging options from rustic cabins to resorts mean you get more than a place to sleep; where you stay becomes part of the fun!
Hunting Shops
Need some last-minute supplies for your hunt? We have you covered with shops in and near Carroll County, such as:
SureShot GunShop & GunSmithing
Not only does this locally owned shop sell guns and ammunition, but they also do repairs.
Smokin Gun Worx
Here you can buy firearms and knives, take a shooting class, use their indoor range, and even utilize their gunsmithing services.
Great Places to Hunt
Quiet, don't scare them off! We have many fantastic locations to hunt animals and birds big and small. Carroll County offers a wide variety of places to begin your hunting adventure, such as:
Ready for the Time of Your Life?
Our beautiful region is yours to explore, and it's right in your backyard, so why wait? Click below to choose lodging or plan your whole trip. We can't wait to see you.